Our hints to help you place your order with us – "just like the trades do"
We have amazing knowledgeable staff that can help you with selecting which product is right for your project, so if it's Plywood you are after but you're not sure which type give us a ring and we will advise the right fit for purpose product for you.
Our cut to size service offer is available on our full range of board products, simply fill in the order form, email to us and we will have a quote to you within 24hrs. To ensure accuracy with your order all measurements must be supplied in writing.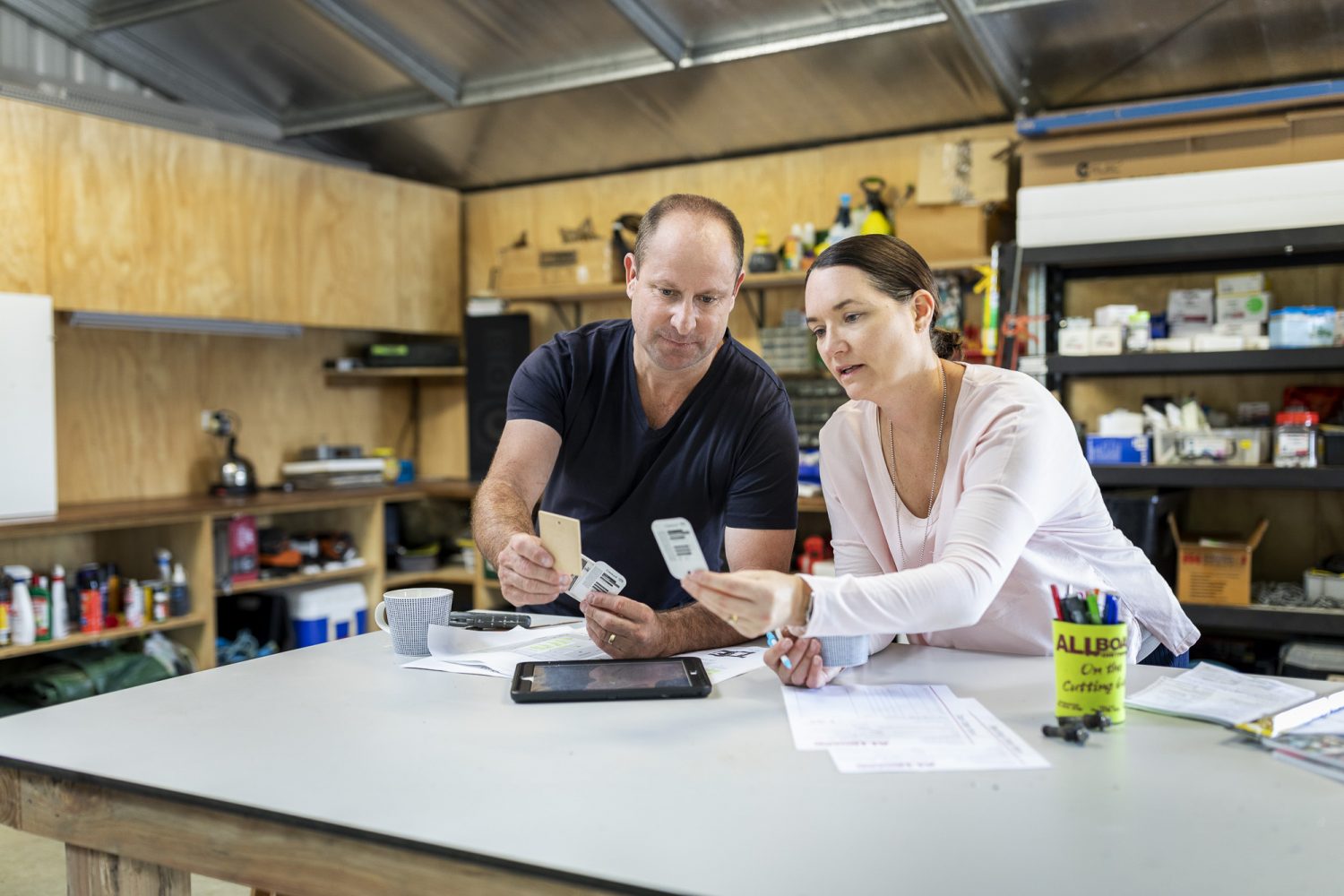 Our 'step by step' process to ordering a flat pack kitchen
We have amazing staff that will help you with your order but remember all the designing, sizes and measurements are up to you, this is your project.
If you need extra help we have a preferred 'tradie' list with contacts to experienced cabinet makers to help complete your project.
Follow the steps below to place your order:
Decide your layout, use this 'Designing your kitchen' guide for helpful tips. Designing your kitchen
Select the flat pack units, style and size you need, using the flat pack brochure. Flat Pack Brochure
Compile your door list. – Door sizes are listed next to the flat pack unit sizes in the brochure. Door order form
Don't forget your end panels, kickers and fillers, add these sizes to your door list.
Do you need a benchtop with that? Benchtop Order Form
Finally don't forget to order your hardware items: hinges, feet and handles.